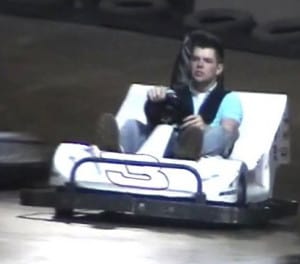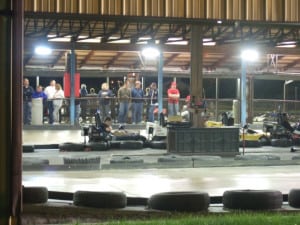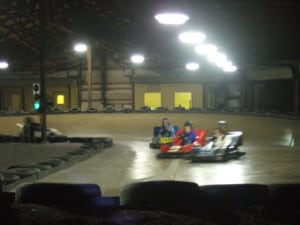 $6 for 5 minutes
Included in the Two-Hour Unlimited stamp!
Our new 'LIL DEUCE COUPES'
run on this track. Drivers must be 5′ tall, and
Passenger can be anyone, from a small child to an adult!
This is where the 'year around' fun begins! In the winter, we crank up the heat, warm up the karts, and then it's hours of fun on our 400′ long slick-banked oval track.
In the summer, we open up all 23 garage doors that surround the building so that the customers have an awesome view of the fast track to the north, the mezzanine to the west and the street track to the south!
We even throw a little baby powder down on the banks to make the karts drift a bit on the turns as you glide along, racing your friends to the finish line!